News
🚨 Important Notice: Prep Course Exam Details Inside! 📚
Written on 12.10.2023 11:42 by Niklas Schneider
🇬🇧 English version below
Liebe Vorkurs-Teilnehmerinnen und -Teilnehmer,
es ist an der Zeit, die grauen Zellen zu aktivieren und die Denkmützen festzuschnallen! Eine epische Vorkurs-Klausur steht bevor, und Gebäude B4 1 wird zum Schauplatz intellektueller Heldentaten. 🎭
Am Freitag, den 13. Oktober, um 09:00 Uhr, werden eure Gehirne auf die Probe gestellt. Doch keine Sorge, wir haben uns gedacht, dass ein Freitag der 13. die perfekte Gelegenheit ist, um mit einer erfolgreichen Klausur ins Universitätsleben zu starten. 🌟
Freundlicherweise haben die Tutor*innen ein zusätzliches Blatt mit Übungsaufgaben für euch bereitgestellt, das ihr benutzen könnt, um euch noch für morgen vorzubereiten (ihr findet es unter den Materialien).
Um sicherzustellen, dass auch wirklich jeder den Weg findet, haben wir uns für das mysteriöse Gebäude B4 1 entschieden. Es ist quasi wie eine Schatzsuche, nur dass der Schatz in diesem Fall eure besten Denkleistungen sind. 🗝️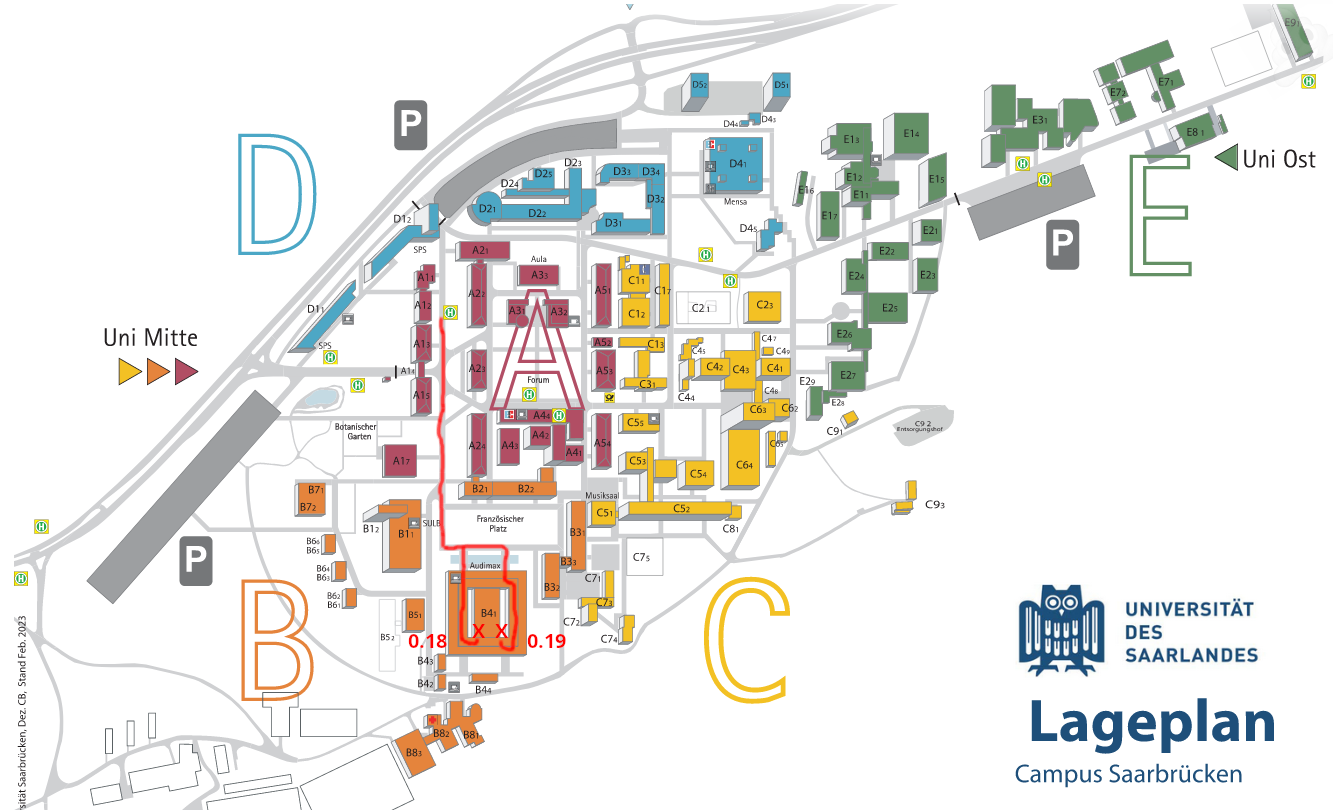 Aber haltet euch fest, liebe Studierende, denn es wird noch raffinierter: Ihr werdet euren Sitzplatz nicht durch zufälliges Herumirren finden. Nein, nein, das wäre zu einfach! Ihr werdet auf eurer persönlichen Statusseite fündig. Ja, genau, diese mysteriöse Seite, von der ihr vielleicht schon mal gehört habt. Aber hey, das ist doch eine großartige Gelegenheit, eure Recherche-Fähigkeiten zu verbessern, oder? 🔍
Damit ihr auch wirklich pünktlich und vorbereitet seid, empfehlen wir, 20 Minuten früher da zu sein. ⏰
Also, liebe angehende Informatiker:innen, zeigt uns, dass der Vorkurs nicht umsonst war. Die Klausur wartet, und wir sind gespannt, ob eure Hirnwindungen genauso gut funktionieren wie eure Social-Media-Finger! 🤔🧠
Toi, toi, toi – möge das Denkvermögen mit euch sein! 🍀
Warnung: Diese Nachricht wurde von einer KI generiert. Denkvermögen und Humor sind echte Menschenqualitäten – dafür steht die KI (noch) nicht!
---
🇩🇪 German version above
Dear Prep Course Participants,
It's time to activate those gray cells and strap on your thinking caps! An epic pre-course exam is on the horizon, and Building B4 1 is set to become the stage for intellectual heroics. 🎭
On Friday, October 13th, at 9:00 AM, your brains will be put to the test. But don't worry, we thought a Friday the 13th would be the perfect opportunity to kick off university life with a successful exam. 🌟
To make it more successful for you, fortunately, the tutors have created an exercise sheet to help you prepare for tomorrow (you find it in the materials section).
To ensure that everyone finds their way, we've chosen the mysterious Building B4 1. It's like a treasure hunt, except in this case, the treasure is your best thinking. 🗝️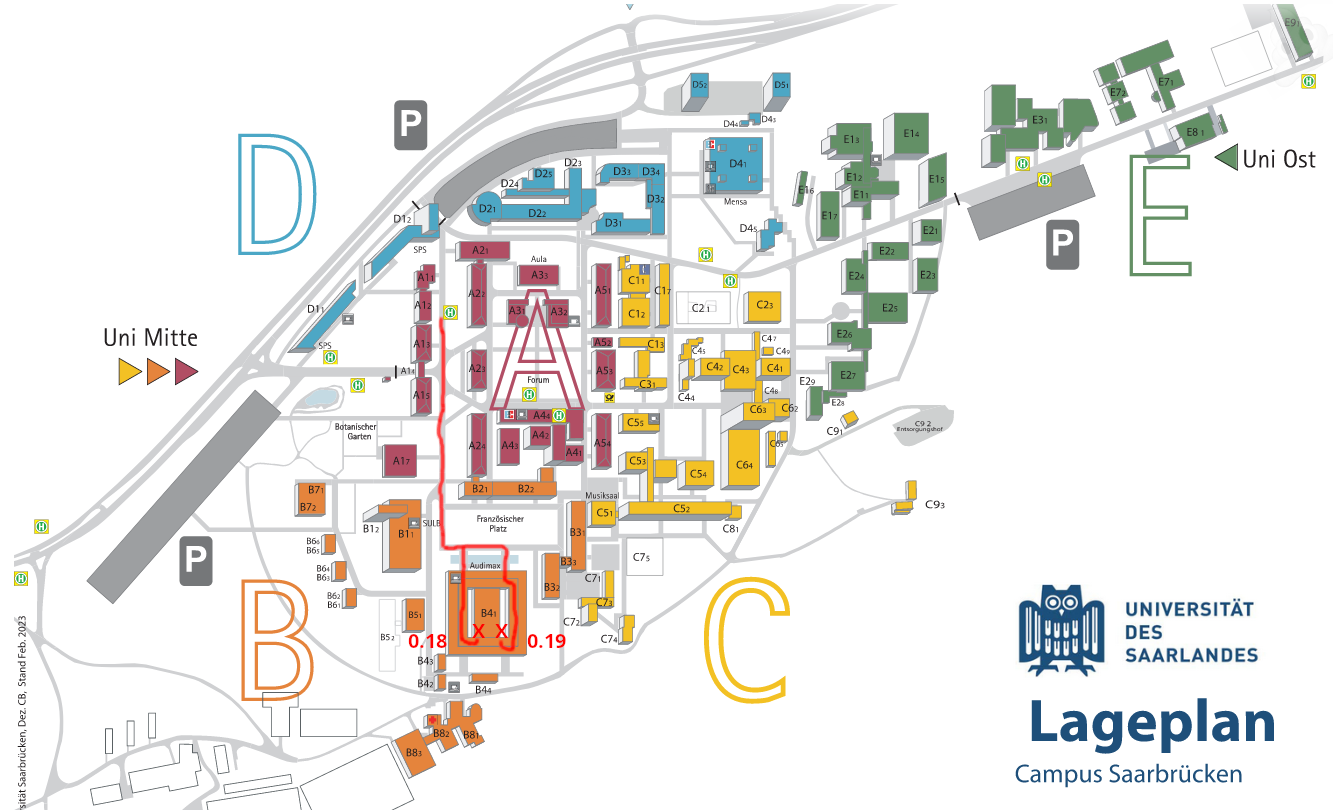 But hold on, dear students, it gets even more refined: You won't find your seat by aimlessly wandering around. No, no, that would be too easy! You'll discover it on your personal status page. Yes, exactly, that mysterious page you might have heard of. But hey, this is a fantastic opportunity to improve your research skills, isn't it? 🔍
To make sure you're punctual and prepared, we recommend being there 20 minutes early. ⏰
So, dear aspiring computer scientists, show us that the prep course wasn't in vain. The exam awaits, and we're curious to see if your brain twists work as well as your social media fingers! 🤔🧠
Break a leg—may the thinking be with you! 🍀
Warning: This message was generated by an AI. Cognitive abilities and humor are genuine human qualities—something this AI doesn't quite grasp (yet)!